Christian Values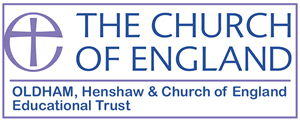 St Martin's is proud to be a Henshaw Trust school.
Click the logo above for more information.

Have a look at our Shine Squad page.
Shine Squad is St Martin's Christian Ethos group.
Click on the logo or CLICK HERE to go to the page.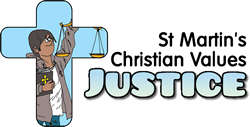 Amos 5:24
Let justice roll on like a river, righteousness like a never-failing stream.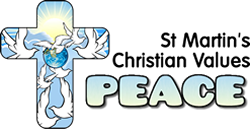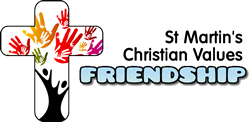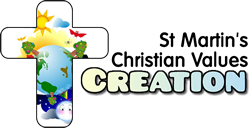 Wonderful are your works;
my soul knows it very well.
Psalm 139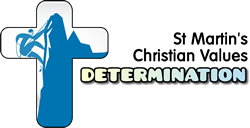 "If you are not willing to learn no one can help you.
If you are determined to learn, no one can stop you."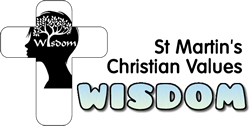 The one who gets wisdom loves life;
the one who cherishes understanding will soon prosper.
Proverbs 19:8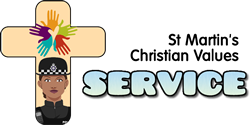 For even the Son of Man did not come to be served, but to serve...
- Mark 10:45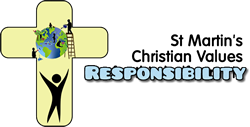 For each will have to bear his own load.
- Galatians 6:5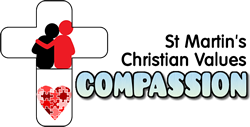 Be kind and compassionate to one another, forgiving each other, just as Christ God forgave you.
— Ephesians 4:32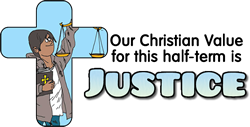 Amos 5:24
But let justice roll on like a river, righteousness like a never-failing stream!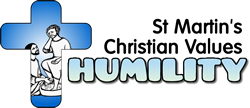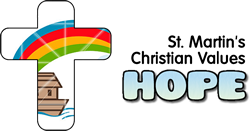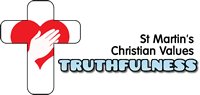 Ephesians 4:25 Therefore, having put away falsehood, let each one of you speak the truth with his neighbour.
John 8:32 The truth will set you free
"God lives in the thankful heart."
Izaak Walton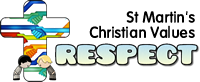 "Do to others as you would have them do to you."
Luke 6:31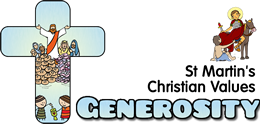 At St Martin's we are grateful when parents and children donate to our charity events.
But you don't need money to be generous.
We can be "generous of spirit" by offering our time and our kind words to others.
Our school is named after St Martin who gave his cloak to a beggar.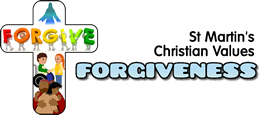 Mark 11:25
And when you stand praying, if you hold anything against anyone, forgive them, so that your Father in heaven may forgive you your sins.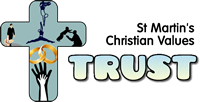 Did you know that some of our pupils in Year 6 have S.P.O.T. Bands?
S.P.O.T. stands for Special Person On Trust.
This means they can be expected to make good choices, even when no one is watching them.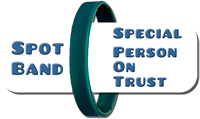 ...so what is courage?
See what Emily in Year 5 says in her poem:
Courage is doing a really hard test.
Courage is swimming in the deep end, even if you're not the best.
Courage is going to war even if you might die.
Courage is where you don't like something, but you still try.
Courage is stepping up for yourself if you've had enough.
Courage is trying lots of new stuff.
Courage is doing an assembly in front of lots of people.
Courage is is doing a brave deed even if you might fall or tremble.
Courage is in all of us, can't you see?
Courage is in me!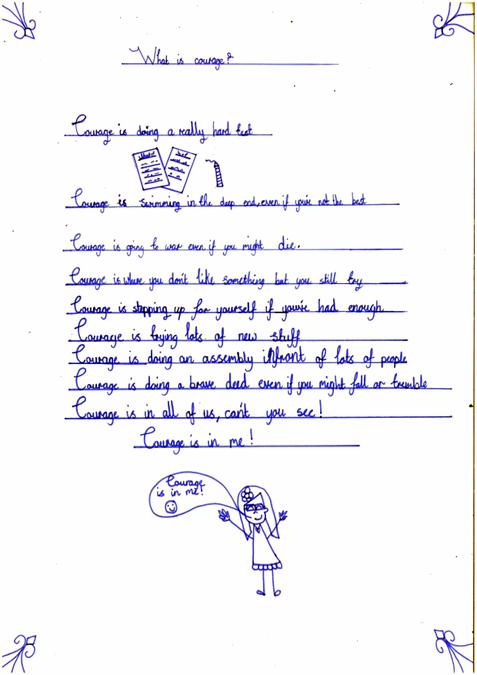 Mayoral Visit to St. Martin's
On 17th October, the pupils and staff at our school made their own Pledge to Peace in the presence of the Mayor and Mayoress of Oldham.
In the morning assembly we learned about Jelly Babies and their connection to peace. Miss Glennie, told us how Jelly Babies were first sold in 1919 at the end of the First World War as "Peace Babies".
Peace Babies were made to represent a new beginning after the war. The many colours showed how different cultures and nations could live together with respect. They were only named Jelly Babies in 1953.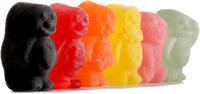 During the assembly prizes were presented to two children nominated by their peers and their teachers for demonstrating peaceful conduct.
Oldham's Mayor of Peace, Cllr. Derek Heffernan said the whole school should give itself "a pat on the back".
Cllr. Heffernan to us, "Today you are going to dedicate yourselves to working for peace in the world."
Following the assembly, the Mayor and Mayoress met with the Student Council and Mrs. Glennie for a photo-call.
At St Martin's we teach British Values including tolerance as well as teaching Christian Values such as peace. You can support us by promoting peaceful conduct an tolerance in our school and in our community.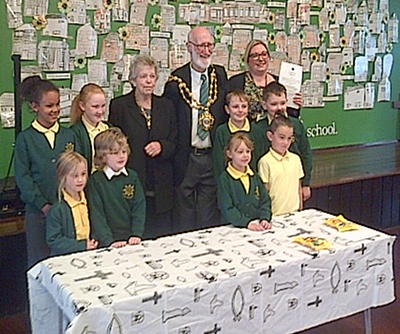 Celebrating our Christian Value, Peace.