Year 4
Welcome To Year 4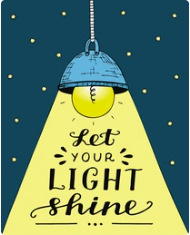 Mr Harrop and Mrs Ahmed welcome you to Year Four, Autumn Two. We look forward to an exciting half-term, with a wonderful class, who are shining and making us proud every day.
Reminders:
Homework will be set on Thursday and due in the following Thursday via the Purple Mash website. Spellings will be set on Thursday and tested the following Thursday.
It is really important that you read every night and bring your book into school every day.
Don't forget your times tables and be a Rock Star!!
We have PE on Tuesdays and Thursdays, so make sure you have your kit!
Autumn Two
We have lots of fantastic adventures planned for this half-term, which are sure to excite and engage our eager learners. We will be visiting the local library on Tuesday 21st November 2pm-3pm, where we will be immersed in a world of books, promoting information literacy skills and discovering the pleasure of books, reading and storytelling, inspiring the love of literature and supporting our school-based learning.
Our Learning:
Science - States of matter
History - Roman Britain
R.E.- The deeper meaning of festivals
P.E. - Gymnastics and dance
Maths - Addition and subtraction
English - Diary Writing
Supporting Literature:
You Wouldn't Want to be a Roman Soldier

P.S.H.E.-
Spanish - Los Romanos (The Romans)
Computing - Internet Safety
Music - African Drumming
Design & Technology -
Structure: Pavilions
Investigate and model frame structures to improve their stability, then apply this research to design and create a stable, decorated pavilion.
We are currently reading: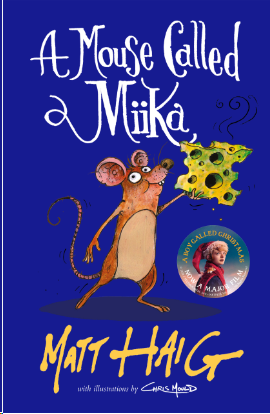 A Mouse Called Miika by Matt Haig!
Overview
From the world of A Boy Called Christmas, now a major motion picture, comes the epic adventure of a tiny hero
This is a tale about mice and magic.
It is also a tale about great love (of cheese) and great danger. And about learning that what matters most - when it comes to cheese and life - is not how strong you smell but how strong you are on the inside.
This book teaches readers courage, acts of kindness, and being true to who you really are, despite what others think of you.

Autumn One
We had lots of fantastic adventures this half-term, which were exciting and engaging for our eager learners. We visited the Manchester Museum, where we enhanced our knowledge of our History subject, Ancient Egypt, whilst we explored the extraordinary exhibit the 'Golden Mummies of Egypt. '
Golden Mummies of Egypt
Monday 16th October
Visit recap:
Visited the Golden Mummies of Egypt exhibition and, after an introduction to the exhibition from Dr Campbell Price, searched for objects that we think are important for understanding how ancient Egyptians were remembered and represented in life and death.
Spent time in the Egypt & Sudan Gallery where we will looked for some of the different animals that feature in ancient Egyptian artefacts, and visited the Living Worlds Gallery to explore animal symbols and where pupils created a motif using animals to represent themselves.
Connected different times and places as we visited the museum's new Belonging, South Asia and Chinese Cultures galleries looking for examples of how people use objects and stories to represent themselves and their memories today.
Investigated real ancient Egyptian artefacts and used observations and understanding of Ancient Egypt, to think about how they tell us about life in the past.
At the end of the day your we will gathered in the Fossils gallery where we met Dr Campbell Price for a Q&A session: a chance to find out more about how the ancient Egyptians were represented and hoped to be remembered, how we know what we think we know when it was so long ago, and more!
Our Learning:
Science - Living in Environment
History - Ancient Egypt
R.E.- What it means to live in a Hindu community today.
P.E. - Netball and Cross Country and Personal Fitness
Maths - Place Value - 4-digit numbers
English - Narrative and Information Text
Supporting Literature:
Ancient Egypt: Tales of Gods and Pharaohs by Marcia Williams
Marcy and the Riddle of the Sphinx by Joe Todd Stanton
P.S.H.E.- Being Me In My World
Spanish - Que Tiempo Hace? (The Weather)
Computing - Coding
Music - Drumming
Art - Ancient Egypt
We read: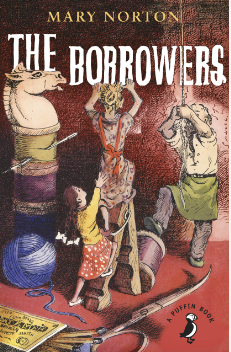 The Borrowers by Mary Norton!
From the exciting adventures of the tiny Borrower family to the importance of each character's bravery, there is something in this novel that all readers can relate to. Not only has it been praised by teachers and librarians alike as one of the most inspiring children's books ever written, but its themes are relevant to today's world more than ever before.